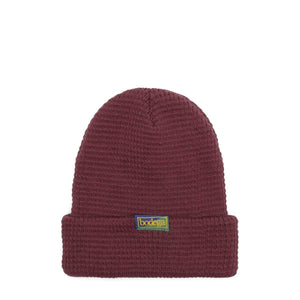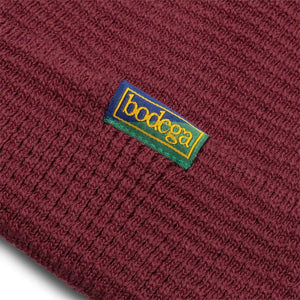 Bodega 15 Year Anniversary Waffle Knit Hat
Product Details & Description
The Bodega Autumn/Winter '21: Delivery #02 is steeped in comfort, tradition, and nostalgia. Its pursuit is to restore that feeling of unrepentant mirth of our youth. You know, snot-nosed, galloping through the neighborhood, with the sweet sound of laughter and the crunch of autumn's foliage beneath our feet. 
Druthers utilizes recycled and high-quality sustainable materials. So, the Druthers x Bodega beanie is meant and built to last. But it looks so good, you're probably gonna want another. And another. And another...
Classic cardigan style thick jersey knit hat.
Made from 100% organic cotton in Osaka, Japan.
96% organic cotton 4% spandex.
One Size.